I got to know this IMVU from a net friend.It is something like Windows Live Messenger but IMVU has a real CHAT ROOM! I am being represented with a 3D avatar,can chat with friend inside a

3D

chat room.There are a lot features like showing real emotions, selecting mood for the moment, showing moves, capturing photos and scene changing too. These are the interfaces of IMVU.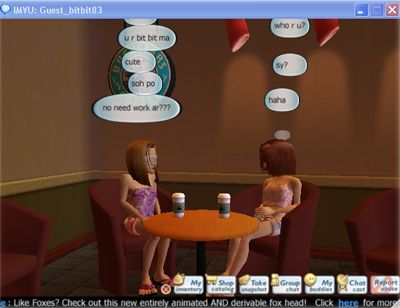 Chatting with a friend (CELY) at a CoffeeShop.

Dunno y she pick a dark skin avatar...





Showing Real Emotions~~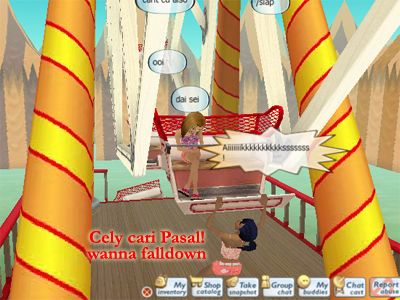 Different scene ... we can choose where to sit...


Another scene... i m standing on the top level of a building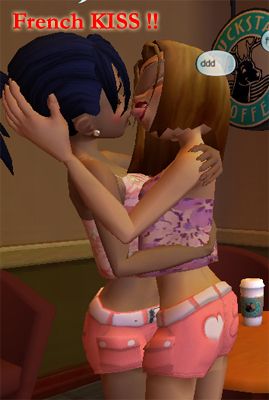 A french KISS with a gaL~~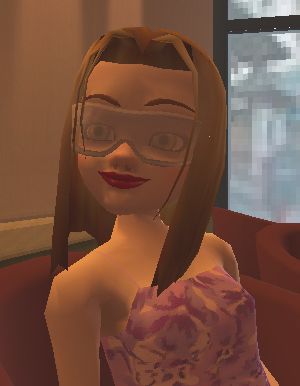 Look at the face recognition, it is realistic isn't it?

This is the IMVU Messenger, almost same wit YM and MSN.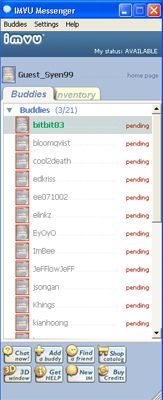 The website to download IMVU...

http://www.imvu.com/catalog/web_index_new.php

Add me if u have join it... -->

syen99




CONS: Sometimes it is a bit slow... well it's common la with the steamyx we have, sure it take time to load 3D !