Last Sunday, my brother got an accident when he was on his way goin to buy something. I woke up by his call early in the morning around 9 a.m. UrSS!! I rushed to the accident place and got shocked after seen my car being hit until that "teruk!".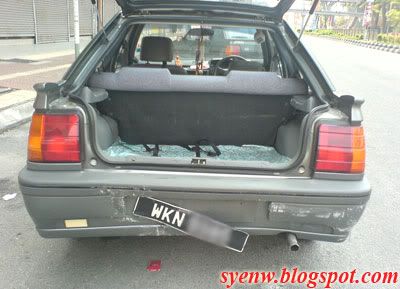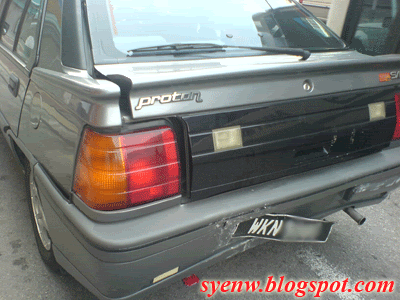 According to my brother, he stopped the car at the traffic light near Sentul Park because it was RED. Suddenly he heard a loud brake sound and then his car was being hit from behind. Half of his car gone out of the road.Luckily there wasn't any cars coming from another side (still early in the morning), if not my brother sure being hit again at driver side!~

Then both of them stopped their cars at roadside to avoid traffic jam. This stupid idiot driver's road tax and insurance was expired. Think he must be no $ to pay for my car repairing!
Lets look at his car...U can imagine how fast he is driving at the moment!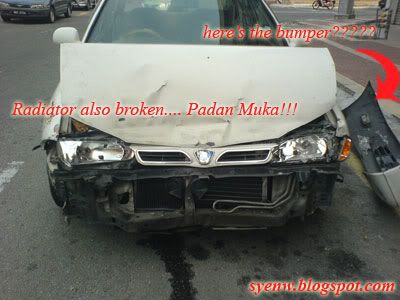 Luckily, my friends who were on the way to futsal stopped their cars to help us. Really appreciated for their kindness helps because we are in a big gang now. We don't need to worry that we might be "bully" by him.
After negotiated with him about 1 hour,
both cars were sent to a nearby workshop.The mechanic will repairs my car first and the idiot driver gonna pay for it. If he dont pay then he cant get back his car!!~~